As a company we have a vast level of knowledge and experience when it comes to the ins and outs of all things cavity insulation. That's why as one of the region's leading specialists in installing cavity wall insulation we often get called out to advise on the more complex and unusual cases.
To take your first steps in making your home greener and saving you money call us on 01603 880999. Most properties built since the early 1930's are able to have Cavity Wall Insulation, this would be determined by a free, no obligation survey carried out by one of our fully trained surveyors.
You may be entitled to funding towards CWI, our helpful team will be happy to provide you with more information.
Hard to treat cavity walls are also an area where we have a huge wealth of hands on experience and knowledge, whether it's:
Narrow cavity—Masonry cavities that are less than 50 mm wide
Prefabricated concrete constructions systems with cavities
Too high, more than four storeys tall
Metal frame construction
Random stone cavity
Timber frame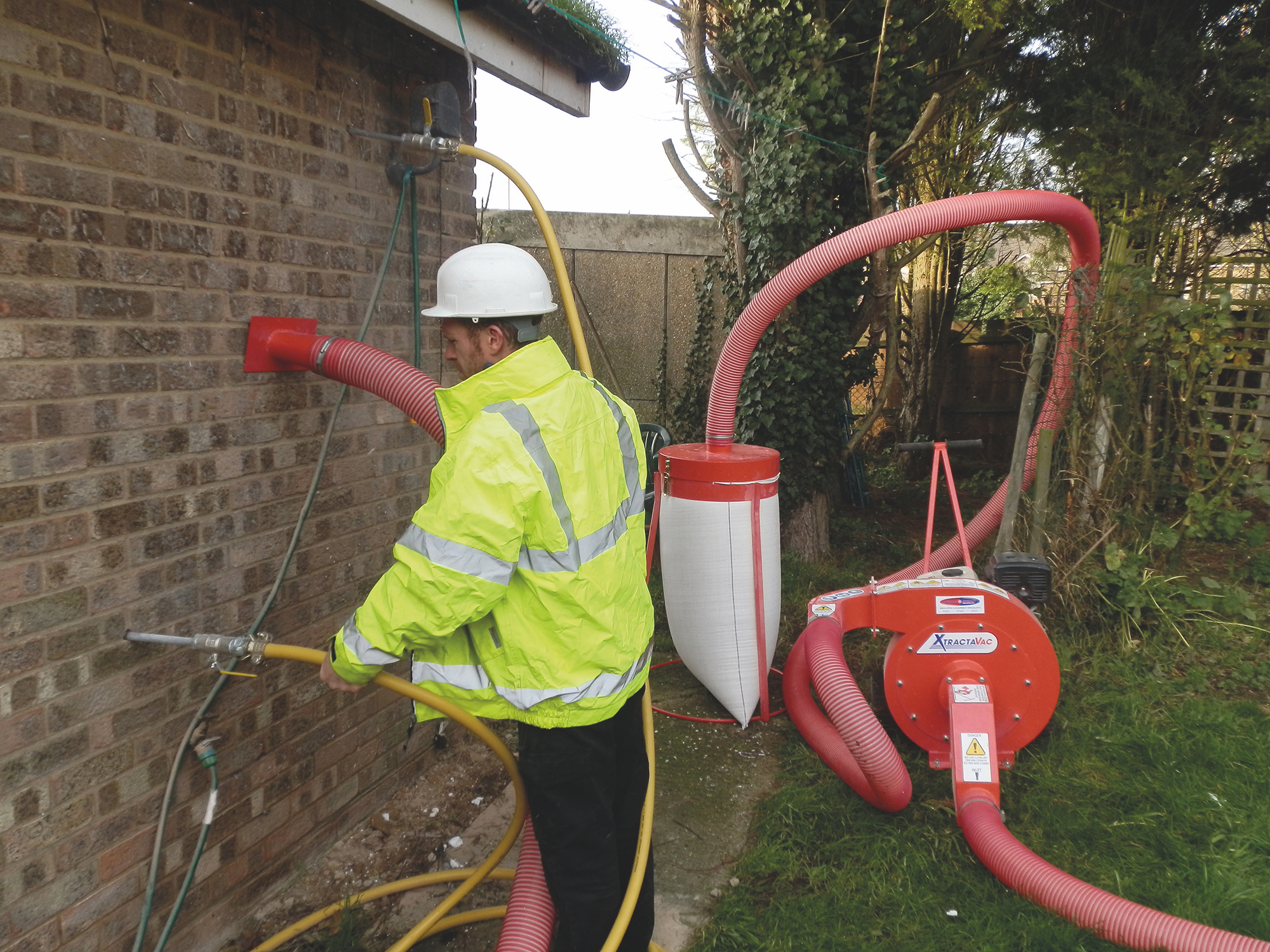 Removal & Extraction
Cavity wall insulation extraction is a specialist skill and needs to be carried out where the existing insulation has deteriorated for various reasons. We can help diagnose where faulty cavity wall insulation might be and help rectify the problem quickly and efficiently.
What our customers say:
"Thank you for the very efficient way you insulated our house. It seems to be considerably warmer and we seem to use less heating oil. We are very pleased with the work carried out."
« Back to services